It is our goal to shape every idea into something exceptional, which means taking on challenges through which to find inspiration.
To put it simply, DEEPRED is looking to produce the highest quality work. There is nothing we take more pride in than superior design.
HOW WE BUILD GOOD AGENT-CLIENT RELATIONSHIPS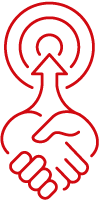 EVERY PROJECT STARTS with the two parties establishing the common goal. They then work towards this in mutual collaboration, embarking on a pleasant and productive journey towards successful completion of the project.
As a client, you know what you want your product to be, how it fits into the market, and what it's meant to do. Using the principles of design, our creative team can develop these ideas to ensure that the product is both functional and aesthetically pleasing.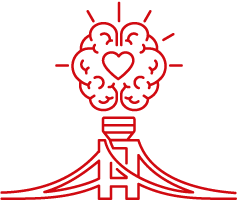 CONNECT YOUR IDEAS WITH OUR EXPERTISE
As a client of DEEPRED, you will be supported by an experienced team of creatives who are eager to learn about you and your vision, who will empathize with what you are looking for, and who remain open to any ideas you may have.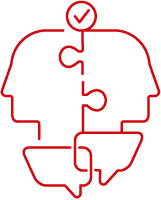 FEEDBACK AND OPEN COMMUNICATION
This is an important part of the process. By understanding your preferences for your product's functionality and appearance, we can identify any key changes needed. We can then share various designs with you to consider, explaining them feature by feature.
When you suggest an improvement, we will explain the basis of our previous decisions so that all perspectives can be taken into account in agreeing the optimal solution.
We aim to assist you in navigating the design world while strengthening our relationship with you. This helps to ensure that the evolving project stays on the right course.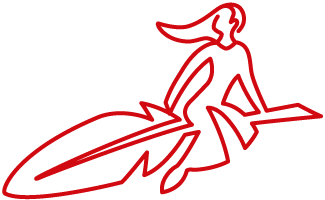 THE STORY BEHIND YOUR BRAND
Our goal is to understand each client's strengths, and to promote those. You can trust us as your partner to value your product as we value our own, to achieve something remarkable together.
STRONG RELATIONSHIPS BUILD STRONG PRODUCTS
Another of our goals is for you to feel that you have expanded your own design skills through collaborating with DEEPRED. When you have a clear understanding of why your product has become what it is, you know you are on the right track.
Promoting our clients' products successfully, with tangible results, is beyond a pleasure for us. It makes us feel like we've done our most excellent work.